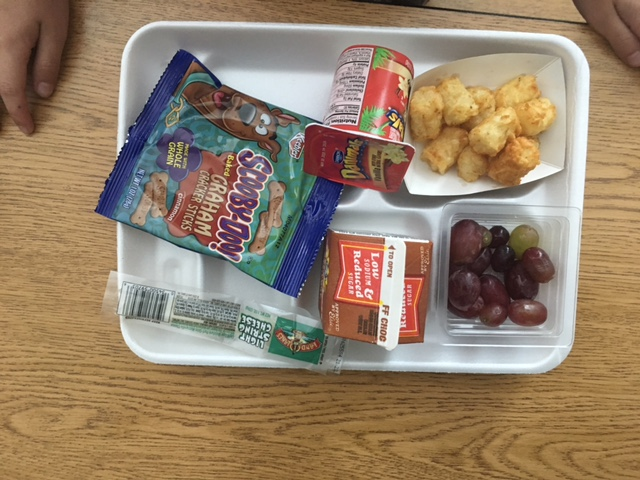 Our very popular "Cool Yogurt Combo" offered with your child's choice of fruits and vegetables!
FSHISD CHILD NUTRITION MISSION STATEMENT
The goal of the FSHISD Student Nutrition Department is to help support the education of our students by providing nourishment and promoting health awareness through the preparation of fresh and delicious meals in accordance with all the applicable guidelines. In addition to preparing and serving meals for our valued customers; our students and staff, we work diligently to maintain a safe and sanitary environment through mandatory trainings and staff development for our department employees to provide the best possible meal services for our students. We exist to serve the military child!
ANNOUNCEMENTS
Some of t

he Elementary students sampled Steamed Kale before the winter break and witnessing our students interest in sampling this

dark leafy green vegetable packed with Vitamins A, C and K as well as high in fiber was an incredible experience. We will be offering this vegetable on the menu soon! Happy Healthy Eating!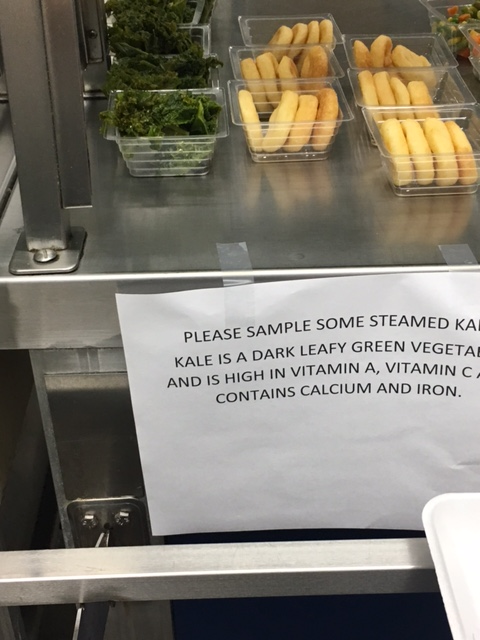 NOTE: Please review the updated charging policy available in the tabs below. The term "charging" is used when a student does not have any funds in his/her account and may charge a limited amount of meals before receiving an alternate snack.
Meal Applications and instructions may be found in the "Resources" tab. They are not electronic applications; they still must be filled out and the signed, hard copy submitted to your child's campus or teacher. Thank you.
PRICES
ELEMENTARY BREAKFAST: $0.80
SECONDARY BREAKFAST: $0.90
SECONDARY LUNCH: $2.35
Reduced Price Lunch $0.40 ALL GRADE LEVELS
Breakfast $.30 ALL GRADE LEVELS
Adult Staff Meals: Breakfast $1.50 Lunch $3.25
Notices
Free and Reduced Price Meal Applications are accepted all year until the last week of school.

As of July 2012, Federal regulations require changes to LUNCH Meal Patterns served in schools. Students will be required to have a 1/2 cup of fruit or vegetable as part of their lunch meal. We will offer a variety of fruits and vegetables daily to give students more choices. Anything less than a full meal will be charged at ala carte prices.
Please call 210-368-8745 if you have any questions or concerns.